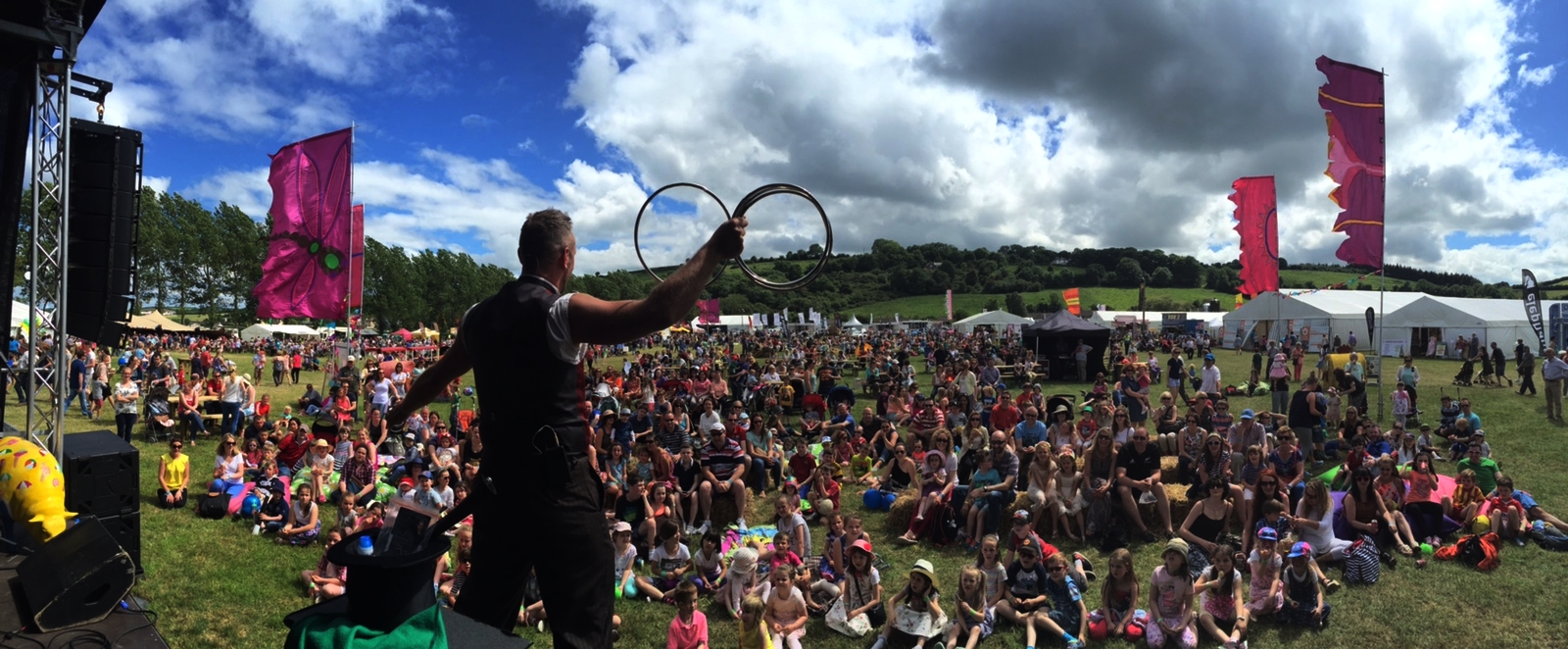 STRESS FREE KIDS Birthday PARTIES
With top Dublin based Children's Entertainer and Magician
BILLY BUBBLES
Hi there, my name is Brendan, AKA Billy Bubbles. I have been a full time professional children's birthday party entertainer and magician for the last 20 plus years and ensure you, your child and your party guests will have a fantastic day.
Magic & entertainment has been my career all my adult working life. I have invested literally tens of thousands of euro and a lifetime of learning in the business of entertaining children and family audiences. I believe this shines through in my performance and illustrates how seriously I take this funny business.
That said, this isn't really about me. It is about YOU and YOUR CHILD'S PARTY. With that in mind please have a browse through the site and discover how I can help YOU have a STRESS FREE PARTY.
Dublin based kids party magician and entertainer Billy Bubbles offers you three exciting party packages for your kids birthday party.
Generally regarded as one of Ireland's top children's magician and entertainers he ensures your child and their guests an amazing time. He promises complete audience involvement, in turn creating a STRESS FREE kids party for you.
Does The Thought Of Having A Gang Of Children Let Loose In Your House Scare The Wits Out Of You?
There Is No Need To Fear, Read Through What We Have To Offer And Discover What It Is Like To Have A Truly Painless Party
A STRESS FREE KIDS PARTY
For many parents running children's parties can be a daunting event. The idea of twenty or thirty screaming children running amok sends shivers down the spine of many parents. Fathers have been known to abandon the home at the crack of dawn and not return until the last of the little darlings have left.
No Need To Fear
Inviting large numbers of children into your home can be very off-putting. Especially when they will be there for a few hours! There are ways of controlling the children and having truly the easiest, stress-free most enjoyable party at the same time.
Eliminate boredom
The main reason children become a nuisance is because boredom sets in. When boredom sets in children invent many ways to cure it - many of which are to the detriment of your party not to mention your home. The secret remedy for boredom is to fully engage the children with professional entertainment. Our packages are designed and performed in such a way to totally involve all the children all the time. Thus eliminating boredom and in turn safeguarding your party and your home.
Don't Make This Mistake
Many people make the mistake of saying "they're just children, as long as something is happening they'll stay occupied". This is absolutely the wrong the mindset to have. The hardest audience to entertain are children. If you are not up to par they are gonna let you know and most times will lose interest and subsequently begin to become troublesome and disinterested causing chaos at your party.
Brendan Byrne aka Billy Bubbles is the man behind KidsParty.ieHis umbrella company Abracadabra Entertainments are fast becoming known as the "go to" people for children's entertainment solutions. You can read more about him in the ABOUT section but suffice to say entertaining is his life. He literally eats, sleeps and breathes magic and entertainment. Over the years he has invested literally tens of thousands of Euro into his profession. One of only a handful of full time professional magicians in Ireland you are safe in the knowledge you are dealing with a reputable, proven, successful and helpful entity.
Ensuring you
Professional Service
Massively Entertaining Shows
Delighted Children
Relaxed Parents
Happy Memories
A stress free Child's Birthday Party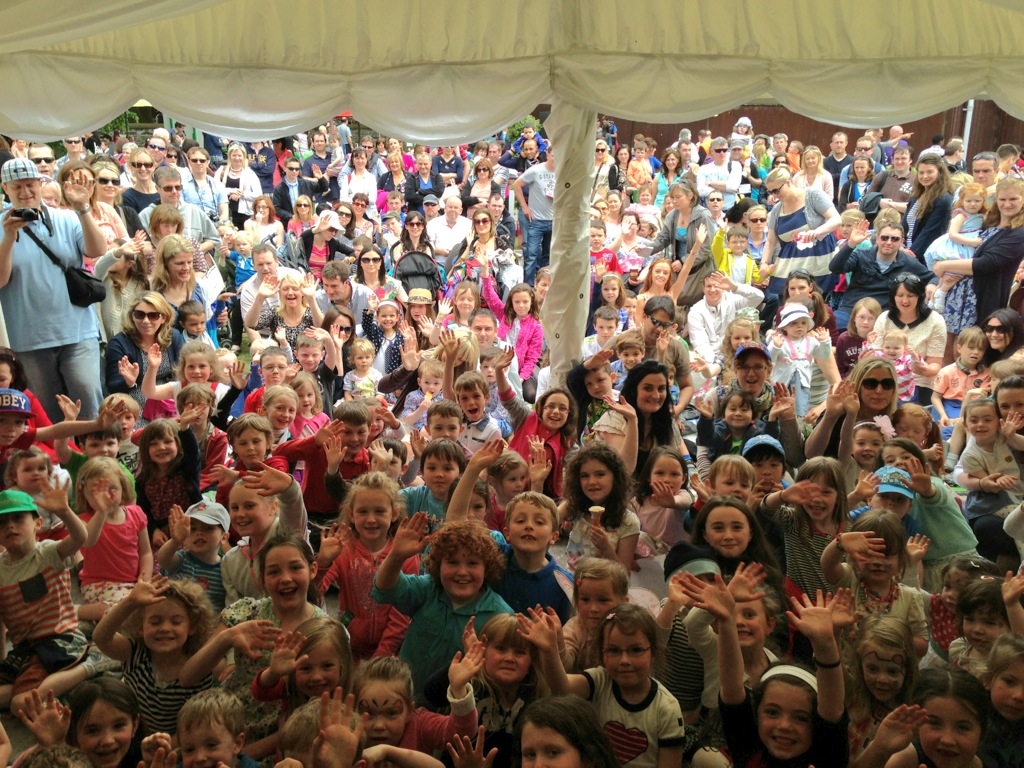 Children's Birthday Party Packages
Currently kids party magician Billy Bubbles offers 3 exciting party packages for your child's birthday party to suit all requirements and budgets. You can learn the full extent of each one by clicking the learn more buttons at the bottom of each section but in short they are as follows.
The Silver Party
The shoulders on which all Billy's other packages stand. An award winning 45 minute Magic and Punch & Judy Show that is the hit of hundreds of events every year.
★ 45 minutes
★ Interactive Magic Show
★ Punch & Judy Show Puppet Show
★ Souvenir magic tricks brochure for all the kids
★ Appearing Magic Wand for the Birthday Child
The Silver Party Plus
A full hour long filled with fun, inclusive party games and Billy's Magic and Punch & Judy Show. It also includes party bags with prizes for the children.
★ 1 hour
★ Party Games
★ Interactive fun Magic Show
★ Punch & Judy Puppet Show
★ Party Bags with Prizes for all the kids
★ Appearing Magic Wand for the Birthday Child
The Gold Party
The totally STRESS FREE party. Two hours in length all you need look after is the food.
★ 2 hours
★ Party Games
★ Interactive fun Magic Show
★ Punch & Judy Show Puppet Show
★ Party Bags with Prizes for all the kids
★ Appearing Magic Wand for the Birthday Child
★ Billy literally runs the whole party
Praise for children's party entertainer Billy Bubbles
What everyday non-celeb folk say!
How to make a birthday party involving twenty five 4&5 yr olds not only stress free but positively enjoyable for the parents and and an absolute blast for the kids? Ask Billy Bubbles to run the party. Thank you for a wonderful party yesterday, we look forward to inviting you to many more parties. You're a genius. I have never seen such a large number of happy kids really squealing with delight. You made the party and we are very grateful. Nora Beausang, Howth 10.4.2017
Thanks a million for today. The children had a ball. We have already recommended you to the other parents and those that were here were very impressed too. Thanks again. Sue & Matt, Killiney 26.3.2017
He was brilliant. He did everything. He was very entertaining, the children loved him and he kept their attention the whole time. It was a very relaxing party for me. Siobhan Dwyer, Foxrock.
Everyone enjoyed Billy Bubbles' show and that includes the adults. Claire Murphy, Lucan.
We were very, very happy with Billy Bubbles. He was superb. Denise O'Brien, Malahide.
We love the way you ran the whole party for us. You made it so easy for us. It was great to be able to relax and for once in our lives actually enjoy a children's party. Thanks again Billy. Jane & Steven Curran, Dublin 6.
Thanks for coming to my party. You are great. Aimee Sherlock, Age 5.
 
In addition to the kind words above Billy is also thankful that he performs regularly at some of the countries largest social and family events and in addition is the go to choice for corporate children's parties for many of Ireland's leading companies.
About Billy as a children & family show Magician and entertainer
A full time professional magician, Billy Bubbles has presented his magic and Punch & Judy Shows all over the country, from living rooms to public parks and corporate hospitality suites to Ireland's leading theatres.
Billy is the resident magician at the annual Bloom in the Park having previously being resident for over 15 years at The RDS Dublin Horse Show and is a must see for children and all of us who are children at heart.
In addition to many corporate clients and festivals Billy has also entertained privately in the homes of many of Ireland leading social, political, musical and sporting figures. Discretion prevents him from actually mentioning names here.
You can learn more about Billy's full range of shows for all types of events on his umbrella site abracadabra.ie
About corporate and wedding magic for adult audiences
Not just a kids entertainer.
Billy is, under his real name Brendan, is one of the countries most sought after magical entertainers. Specialising in close-up magic for weddings, corporate events, private parties and restaurants & bars his work in this area has garnered much praise.
You can read more about Brendan's work in this area on his corporate adult website Magician.ie
As a figure within the magic community
Brendan is also hugely respected by his peers within the magic industry. A former President & Secetary and current member of Ireland's oldest and most respected club for magicians, The Society of Irish Magicians. In 2009 he was invited to join the prestigious Magic Circle in London.
In 2008, 2011 & 2014 he produced the Dublin magic convention Shenanigans which garnered international trade press.
From 2010 to 2017 is also owned, produced, edited and published the countries leading news and blog site for the magic community IrishMagicNews.
The first video below is from an annual appearance at The Tullow Show in 2016 which was catpured by Irish TV for their Carlow County Matters programme and the second is from an appearance (more in tune with the magic he performs for adults at weddings and corporate events) on RTÉ 1's Nationwide with Maria Walsh.
Frequently Asked questions
The most common question we get asked are answered below. If you have any further queries please call us on
+353 86 2231890
General Questions
How come your called Billy Bubbles? Isn't that a bit of an odd name for a grown man to have? Well, yes it is. Brendan is Billy's actual name. He originally studied and served an apprenticeship under one of the worlds foremost children's entertainers who in turn acted as an agent for Billy in the early years. To protect his investment in Brendan he licensed the name Billy Bubbles to him to use. By the time Brendan took over the operation the name had become too well known in its own niche to abandon it. And so he continues to perform under this alter ego.
Is Billy really as good as your site makes out? In short, yes he is. Over 80% of his booking are either repeat customers or direct referrals. This does not happen if you are sub-standard. He stands by his shows 100% and guarantees that the overwhelming majority of your guests will be thoroughly delighted by his entertainment.
Billy and Abracadabra Entertainments (our parent entity) are market leaders when it comes to children's entertainment and particularly birthday parties. As a result we suffer a little from other entertainers jumping on the bandwagon and coming up with similar names, website content, ideas and show packages the world over. This kind of occurrence reminds us that "imitation is the greatest form of flattery" and indicates the high regard we are held in not only among the public but also within the magic and entertainment community.
What do I need to provide you with? Nothing. Billy is totally self contained and requires nothing more then the area the show will take place in and of course an audience...oh and maybe a cup of coffee.
Children's Birthday Party Questions
What kind of space do you need? Billy usually set his show up in the living room, typically in front of the window that looks out onto the garden and the children sit on the floor in front of us. When he runs the whole party the living room is used for the entertainment and the dining room or kitchen for the food and birthday cake. Most average sized houses will accommodate up to 25 children and his show in the living room.
Can you do your shows outdoors? While Billy does have a special outdoor show for festivals and family fun days all his birthday shows are always indoors. At birthday parties there are too many distractions and potentially dangerous situations that can arise outdoors. For instance, a bee decides to attack a child half way through the show or a child picks up some grass and throws it...suddenly you have 25 little darlings having the mother of all grass fights. This does not happen at our outdoor festival shows as the children are not well acquainted with each other and do not copy what another child does. Put this together with the potential for a rain shower, sunburn for the children and performer and the many other variables that come with outdoor parties it is easy to see that for your party to be it's most successful it is far better to opt for an indoor event.
We are considering hiring a hall for our party, do you come to hired venues? Yes absolutely. Do bear in mind however that the acoustics in halls and leisure centres are dreadful and you really do not get the full atmosphere of an intimate home party. Many people hire such venues because they are nervous about having so many children in their homes. Given the way in which Billy runs the entire party for you there is no need to worry about this as he ensures to keep all the children totally engrossed in his show, therefore eliminating boredom and in turn nullifying the risk of guests running amok in you house. This also saves you on room hire costs.
Can we take photographs and video of the performance? Photographs are a great way to ensure your party lives on in the memory of the birthday child and Billy encourages you to take lots of photos for your own personal use. In fact why not send Billy a few. Just call him on +353 86 2231 890 and he'll tell you where to send them.
Billy does allow a short segment of video to be taken when the birthday child is "onstage" helping the magician. Just have a quiet word with Billy before the entertainment begins as to where and when is the correct moment for you to use your video camera. We thank you in advance for your consideration and understanding in this matter.
What goes into the party bags? Each child gets 4 or 5 novelties. The kind of neat junk we all loved as children. Depending on the age group of the party and the gender of those attending we have age and gender related toys. In addition to the toys we include some cool fun/educational make and do items and usually a magic booklet which teaches the children some easy to do magic tricks. We do not put food or sweets in our party bags as children usually have plenty of that at a party. If you would like to add some sweets into the bags you can do that on the day.
How many children can attend the party? The average size for a party is about 20 children. Billy needs a minimum of 7-8 children attending to generate an atmosphere. Upward of that the sky is the limit. Once you have enough space he has no problem with how many guests arrive. Believe it or not he has performed at many private birthday parties - in houses - where there have been in excess of 50 children. Controlling the attention of children is not a problem for him no matter how many there are. In fact you should probably kick back, relax, enjoy a well deserved glass of you favourite tipple and join the children in watching Ireland's Top Children's Entertainer. You and your guests are in the hands of a true professional.
Book & Contact us here
The quickest and easiest way to enquire of availability, prices and ask any questions is to
call or message
+353 86 223 1890
from 9am – 10pm daily. Alternatively click on Open Form to fill in our enquiry form and we will get back to you as soon as our little legs will carry us.
Submitting this form will generate a reply opt-in email for our Newsletter. Please click "Yes, subscribe me to the list" in the email you receive if you would like to be kept up to date with our offerings and public shows. We promise not to bombard you with unnecessary drivel. If not submitting an enquiry at this time you can still join our newsletter below.